---
Sunday 12 February 3:45-5:30pm €15
---
A playful way of moving within a group. In the present moment exploring and learning what your body is telling you and how to bring this into creative expression through movement and dance.
With various creative exercises and themes like elements, collective exploration and creation.Feel free to express yourself through movements and in your own body, mind and soul.
An open and safe space to dance and move together. Whatever shapes, moves or steps you make, there is no judgment. This workshop is for all levels and there is no dance experience needed to attend.
Contribution: €15
What to wear:
Comfortable clothes in which you can move freely.
It is important to stay hydrated, so bring your own water bottle.
Language: English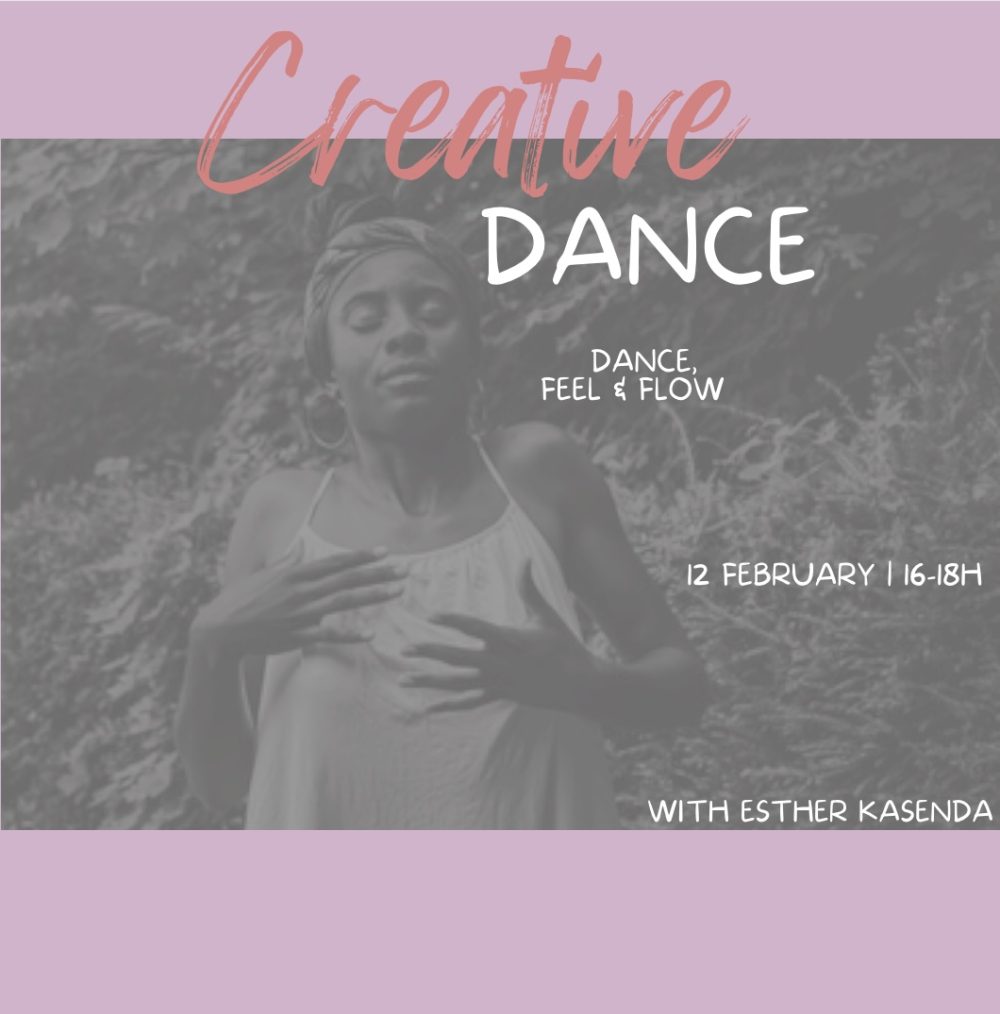 ---
Artist
---
Esther Kasenda is a Congolese Dancer & Artist, who is passionate about the art of movements and dance.
''I see life as a dance and to understand how to move through it makes me feel good, it helps me to stay physically and mentally healthy and fit.''
Helping people to connect and reconnect within their own bodies and get them into movement and dance is one of my missions.
She has been studying Dance & Movement Therapy and teaching, coaching and facilitating groups into dance and movement for the past 8 years in the Netherlands.
My intention of what I do in my work is to help you access and unlock more of the physical, creative and emotional intelligence that's inside you. This, through bringing more awareness to the way you move, feel and think. Conscious body movement is a creative, mindful expression that you can always use in your day to day life.
Make your life dance. I hope to see you soon!
IG: @estherkasenda
Founder of @conscioussoulcentre