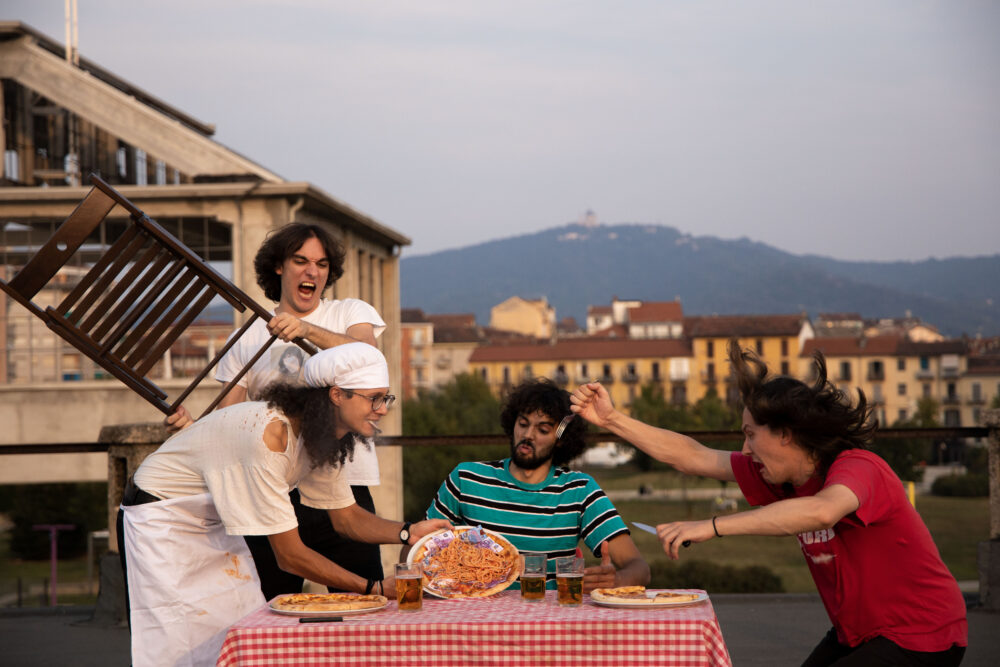 Carbs and FFFV – Duonoise (concert)
Concert evening with Carbs & FFFV – Duonoise
CARBS – punk/rock/hc (it)
Fast music, distorted sound of inwardness, everyday experiences that become a universal momentum.
Without ever taking ourselves seriously.
Simone Farò – gt
Mario Rossi – drums
Wario Barchiesi – bass
FFFV – Duonoise
Dyptic of multidisciplinary artists who explore multisensoriality using various tools of artistic expression through improvisation.
They seek the tangible point between organic forms/materials with their landscapes and poetic noise.
Felice Furioso
Francisca Veiga