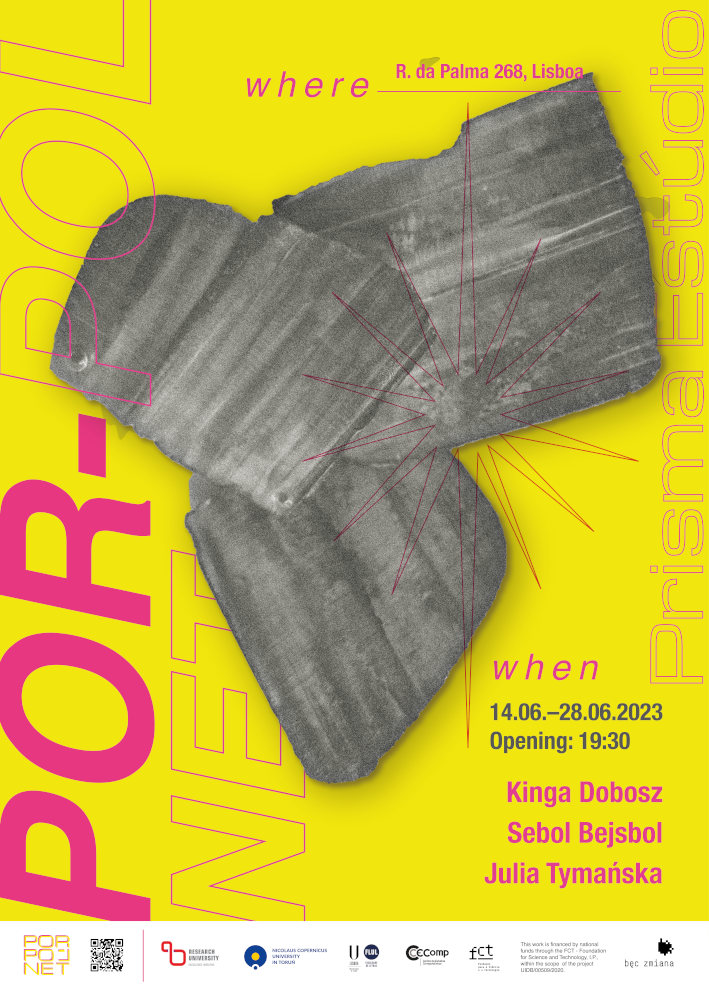 POR-POL NET
As a part of a Polish-Portuguese project dedicated to new forms of networking, the exhibition brings together works of visual artists, poets, and amateur users of both countries, confronting various strategies in which the elements of internet culture are now used for creative purposes. While paying legacy to a wide range of older initiatives of this kind (not excluding the 2015 p2p exhibition curated by Piotr Marecki and Alvaro Seiça), it aims at introducing the visitors to the most recent examples and, through that, provoke a reflection on the generational and technological shifts, the processes behind the emergence of the so-called vernacular digital cultures, and the new concepts in curatorship, literary theory, and artivism.
Divided into several spaces spread around Poland and Portugal – as well as an interactive, digital room in Piotr Kopik's Kliki i Obroty Gallery (www.klikiiobroty.eu) – the project engages over 30 artists and academics, while also putting in dialogue audiences from the two opposite sides of the continent. In this sense, it is also the initiative itself that becomes a living, susceptible network, in equal parts dependent on digital and analogue media. With many works and accompanying events picking up on the notions of hybridity, recombination, multilinearity and parasitism, it also highlights different forms in which the engagement with various technologies enhances and modifies the ways in which we connect with one another.
—
The exhibition in Prisma Estúdio becomes a playground for different prognoses on the end of the human world. Sebol Bejsbol and Julia Tymańska, in their unmistakable style that combines graffiti and painting, brings about a vast panorama of the contemporary icons of pop culture which – as he suggests – do not have any explicit relation with one another. Kinga Dobosz assumes the opposite direction. In her video art titled Anthropocene is over party (2022) an original assembly of viral motives creates a homogeneous narrative about capitalism's destructive influence on our planet.
Although each of these works introduces a reality that stems from the aesthetics of advertisements, in Sebol and Julia's case, it is one associated with pure entertainment: clean, saturated with bright colours and happy motifs, while in Kinga's work, it becomes an ironic response to the rules of the free market and the absurds resulting from the artificially generated demand.
Curator: Magda Górska
Magda Górska (trans. Aleksandra Stokowiec)
The official website of the Project: www.porpol.net
Events of the week