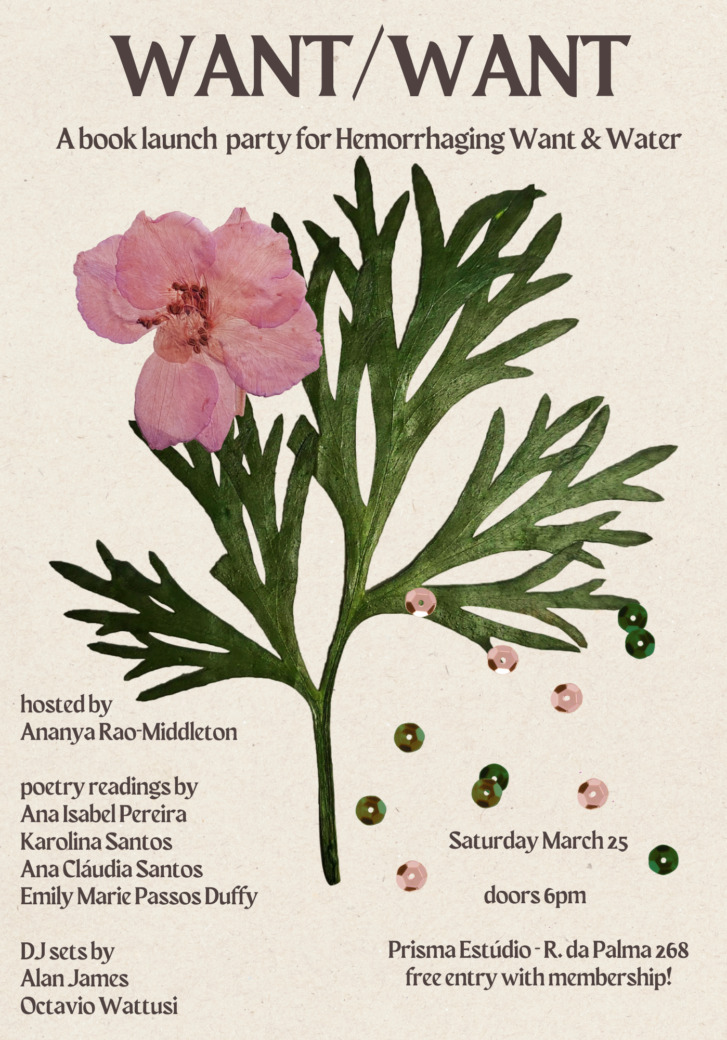 want/want (book launch)
Come celebrate the Lisbon book launch of Hemorrhaging Want & Water, the debut poetry collection of Emily Marie Passos Duffy. Called "pastoral city smut for bad girls with big hearts," the book celebrates desire in all its forms—exploring heritage, gender, the feeling of being in a city at night, and the promise of reinvention at every corner.
Enjoy a poetry session hosted by illustrator Ananya Rao-Middleton with readings by Karolina Santos, Ana Isabel Pereira, Ana Cláudia Santos, and Emily Marie Passos Duffy.
Then we'll dance to b2b DJ sets by Alan James and Octavio Wattusi!
A limited number of books will be available for purchase, so come early to secure your copy signed by the author.
@duffylala
@ananyapaints
@octaviowattusi
@__alanjames
@mousakalliopewrites
@anaimp8
@floresdemaracuja