---
Sunday 12 March 1:30 – 4pm €5
---
The tarot can provide clear insight about our current situation and often seems to know what is ahead. It's one of the best ways to open a channel communication with the Source or Universe. But do we have to rely on the "traditional' meanings of the cards or can we create our own? Where did these meanings come from anyway?

The story of actor and artist, Pamela Colman-Smith ("Pixie") suggests we can take from the tarot what we see and even develop our own system. Because the designs for most of the modern tarot pack (the 56 "pip" cards from which the modern poker pack evolved) came from her heart, head and hand. This is even more incredible as she was only hired as an illustrator and it was a rush job.
In this workshop, we will discover a bit more about this intriguing character, almost erased from history, and her famous friends. We will peer into the past of the tarot and think about her use of symbology including astrology. Also we will start to examine how to do your own readings even without knowing the "accepted" card meanings.
---
Doors open 13.30pm – Entrance €5
---
WORKSHOP LEADER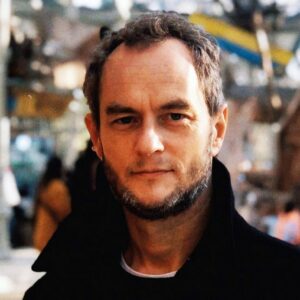 Michael Willoughby has been practicing white magic and creating rituals on and off since he was 15 and bought the Master Grimoire of Magical Rites and Ceremonies from a magazine. After following a mostly underground practice, he discovered the tarot – and there was no looking back.
He is now enthusiastic to share his fascination with the cards and ritual with anyone interested, providing support, insight and – if you choose to Believe – foresight. Helping other people learn how to read cards and create and practice ceremonies is an accompanying pleasure.