---
Thursday 9 March 8-11pm €6
---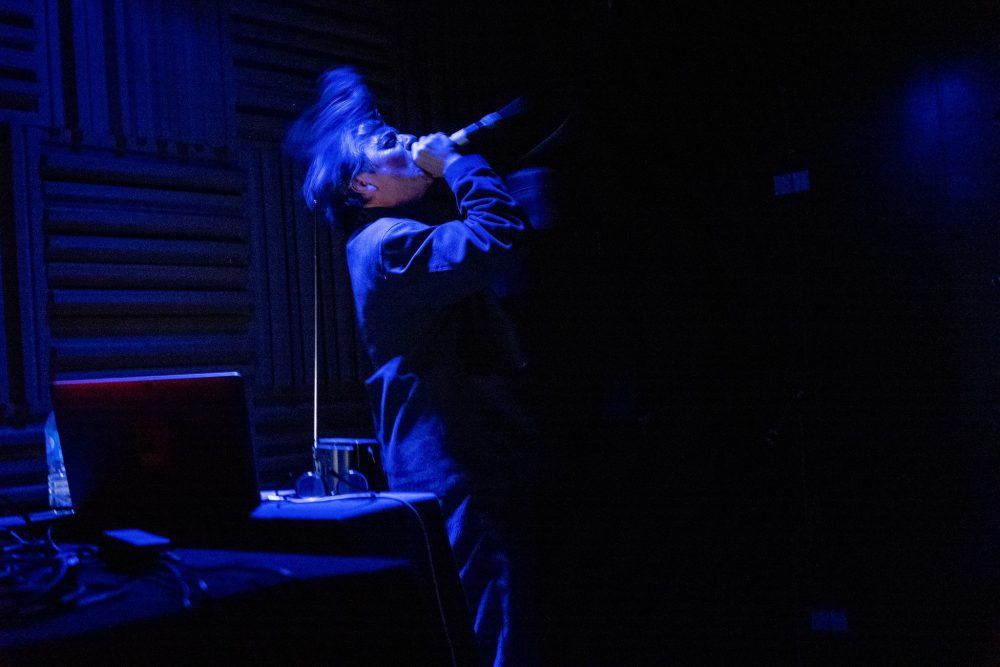 The place of experimentation as free expression and accomplice of specific contexts and moments.
As such, Nariz Entupido decided to invite for its return to Prisma, NU NO a companion of long adventures and a being of a delivery only comparable to a cyclone from the depths of the ocean and Etienne Nillesen whose complicity with the drums and the techniques used go beyond any coordination we would like to attribute him.
NU NO | Actor with and without theater, musician and performer. He prefers lived poetry to any form of artistic expression. He is an imaginary member of the college ' Patafisico with apostrophe.
ETIENNE NILLESEN | Performer living in Cologne, improviser and percussionist. Performs internationally as soloist, in groups and in various collaborations.
The tarola is a central element in his artistic practice. With an instrumental and physical approach, Etienne explores and pushes the limits of the box's natural acoustics using conventional as well as extended techniques and preparations. Internationally acclaimed for his unique language in the way he approaches the tarola.
In his way of playing he likes to remove everything that he does not consider essential, without losing the essence. He transmits sincerity, balance, austerity and naturalness, in an authentic way, with imagination, intuition and sensitivity. It is a style of playing and approach to the instrument that reflects his personality.
His interest in different forms of music and art has given him the opportunity to work regularly with artists such as Nate Wooley, Axel Dörner, Christian Wallumrød, Anne La Berge, Rudi Mahall, Carl Ludwig Hübsch, Jeb Bishop, Michael Vorfeld, Katherine Young , Sebastian Gramss, Pascal Niggenkemper, Tomeka Reid, Ingar Zach, Sofia Jernberg, Nick Dunston, Kaja Draksler, Sam Pluta, Weston Olencki, Madison Greenstone, Rie Watanabe, Valentin Garvie, Cao Thanh Lan, Sarah Saviet, Ensemble Modern, as well as with composers such as Elena Rykova, Viola Yip, Ruud Roelofsen, and Zeynep Toraman, among others.
He is currently on the faculty of ArtEZ University of the Arts, where he teaches improvisation and drumming.
Contribution | 6 Euros (at the door on the night of the concert)