Saturday 9/7 7-11PM
Lucas Correira and Sergio iMAOs shared concert at Prisma. Lucas plays acoustic original songs and covers. Sergio plays acoustic original songs mixed with experimental electronic music.
---
Doors open 19:00 pm – Entrance 3 EUR
---
ARTISTS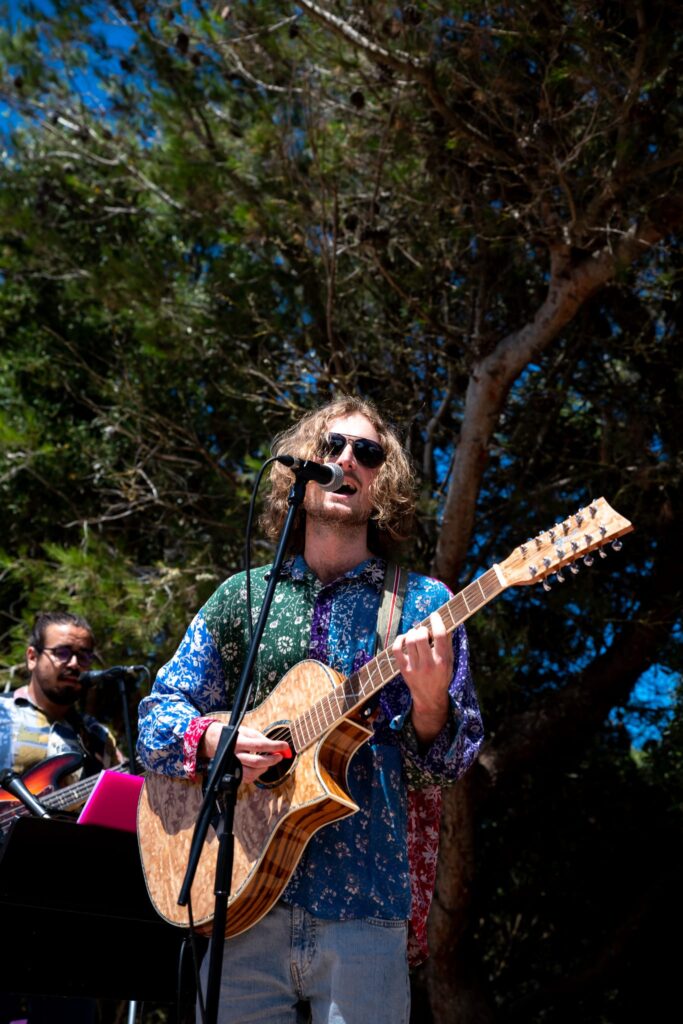 Luke Carey is an artist from Dublin, Ireland, who has been living in Lisboa since the summer of 2021.
He began writing and producing demos in his bedroom at the age of 16 but took a long hiatus from producing music during his college years.
During this time, he instead co-wrote two musicals and performed in several other bands and projects. However, the creative energy and pensive ambience of Portugal has inspired him to compose his own music once again.
As an old soul and lover of Brasilian music, his music is inspired by a mix of 60/70s folk, jazz, and MPB.
---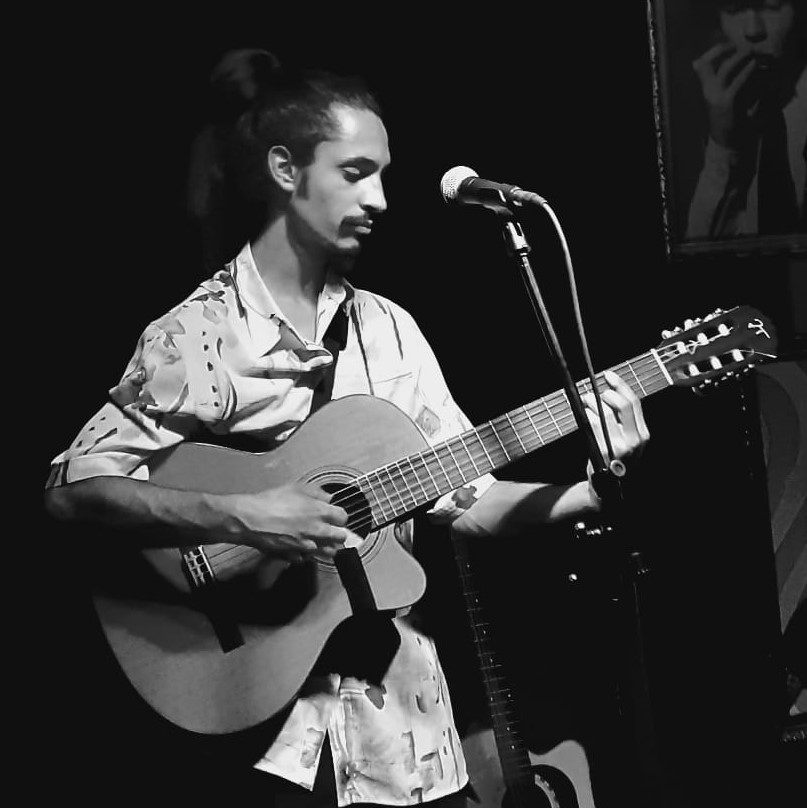 Sergio iMAOs is a Spanish multi-instrumentalist musician and electronic producer who mixes different genres like jazz, progressive, psychedelic, acoustic and electronic music with dark narrative lyrics.
Accessibly complex rythms and harmonies, experimental synthesizers and a human feel.
He has been playing in many different bands. Now he is based on Sevilla, where he performs on the street, teaches music and organises artistic meetings, raves and festivals with La Onda, while works on his solo project.
---