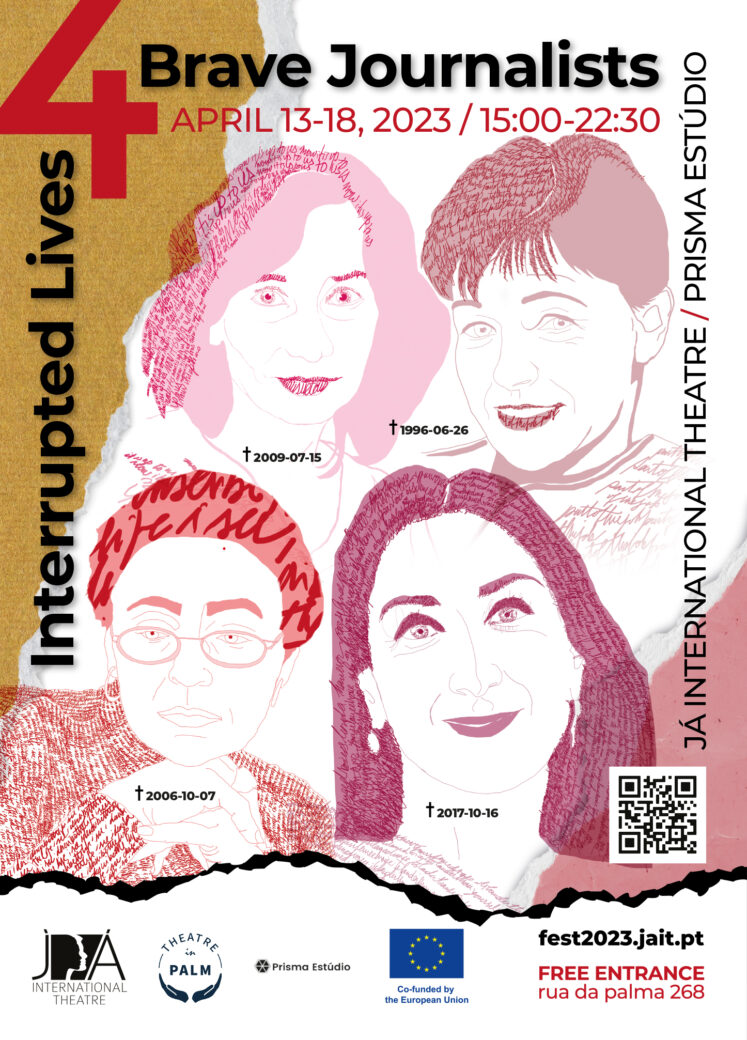 4 Interrupted Lives
This exhibition is dedicated to four journalists who died in the line of duty: Veronica Guerin (Ireland), Anna Politkovskaya (Russia), Natalia Estemirova (Chechnya) and Daphne Caruana Galizia (Malta).
It celebrates their courage, their resilience and their belief in freedom of expression.
These four women wove their lives around a singular idea, that of a society free of corruption, brutality and oppression.
They personify the values-based approach to journalism that not only records facts but also speaks to human values and emotional truth. We hope that glimpses into their achievements and struggles will kickstart a dialogue on the shifting interface between journalistic investigations and the ethics and function of truth in contemporary society.
This exhibition will show short films with extracts from their work or their descriptions of it with material from their personal lives. This will provide a basis for panel discussions and lecturas in a companion event at the Casa Fernando Pessoa on April 14. The panel will discuss journalistic truth, freedom and narrativisation with journalists and activists who have a lived-in experience of the jagged edge of truth telling and standing up to power hierarchies.
We will kick off the exhibition with a vernissage on April 13 at 4 pm with an introduction by Lana Estemirova (Journalist) and Martina Urso (activist from the Daphne foundation)
This Já International Theatre exhibition is part of JÁFEST 2023 Lisboa
Vernissage 13 – 4-11pm
Events of the week