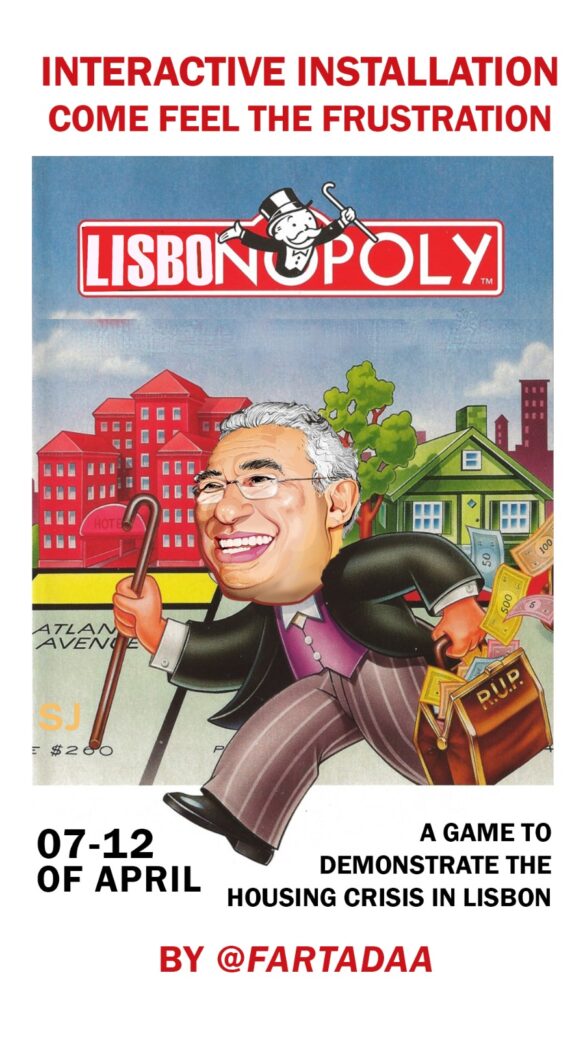 Lisbonopoly: The Game of Home Crisis
Welcome to "Lisbonopoly: The Game of Home Crisis", an exhibition that sheds light on the housing situation in Lisbon through the lens of satire and interactive gameplay. The project was inspired by a news article revealing the staggering number of empty houses in Lisbon – almost 48,000 – and the Municipal Council saying they want to find a way to invite owners of houses "to come into play". The artist behind "Lisbonopoly" Fartada saw this as a real-life game where those in power often fail to understand the severity of the problem, leaving average and poor people unable to play. Through an interactive game made entirely from recycled materials, she showcases the interconnectedness of the housing crisis with issues such as wages, taxes, and other circumstances.
Join Prisma to experience this thought-provoking exhibition and play that game.
Vernissage FRI – 6 pm
Events of the week