---
2-14 February
Vernissage Thursday 2 February 6pm
---
MARIA FLOW, by Ria João, is an art collection that reflects on the ritual that happens between internal chaos and the achievement of blissful flow.
The collection of illustrative paintings by Cecily Castro, also known as @labigkiffe, takes you on a fun and light-hearted journey of inner wisdom and self-reflection. Using seven spiritual laws from the New Age movement to guide each exhibited painting, allows the viewer to contemplate what truly builds the foundation of "The Self" from within.
Moldering is series of painting from Lez described as a cathartic experiment of self interpretation
---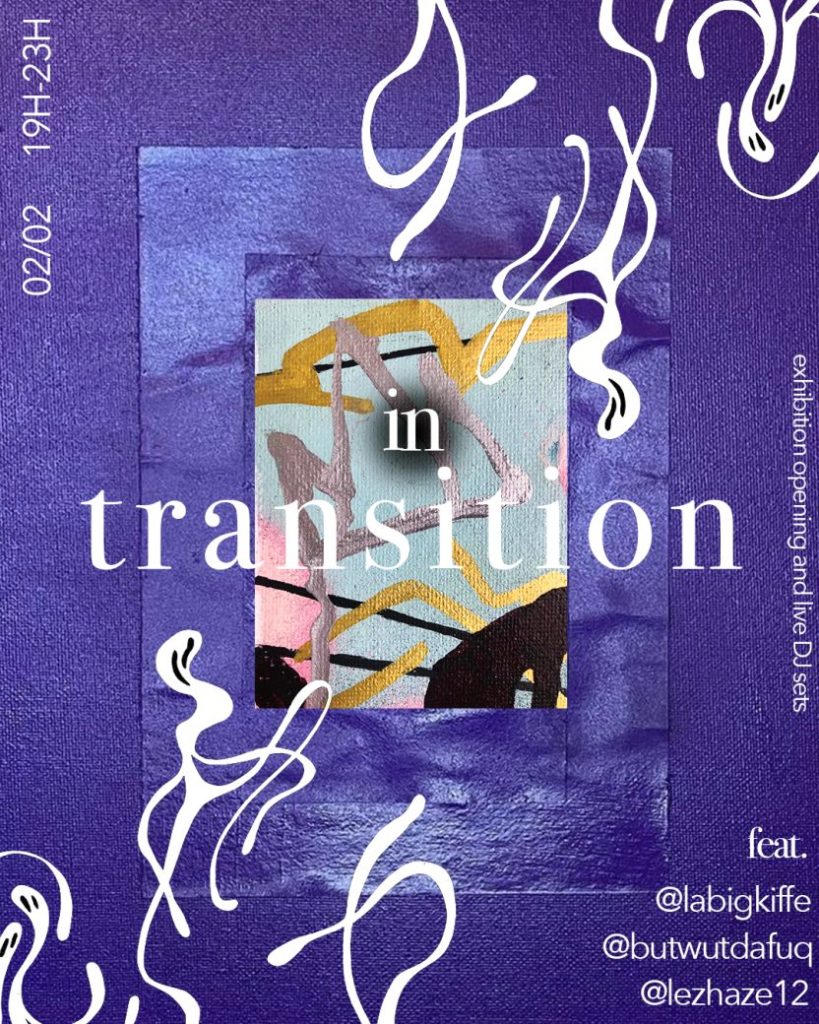 ---
Artist
---
Ria João is a multidisciplinary artist working with performance, paintings and poetry (amongst others), driven by the reflection on the pleasurable and sensorial experience of being a human being. @butwutdafuq
Cecily Castro (@labigkiffe) is a US/ Puerto Rican illustration artist who primarily works with abstract shape and paradoxes in order to create new and fresh perspectives on different topics including spirituality and social issues through a child-like and playful lens.
O trabalho de Lez (@lezhaze12) começou com escrita nas ruas e procura agora uma forma de usar os mesmos materiais e motivações numa escala menor.