---
Sunday 30 October 7pm
Donation
---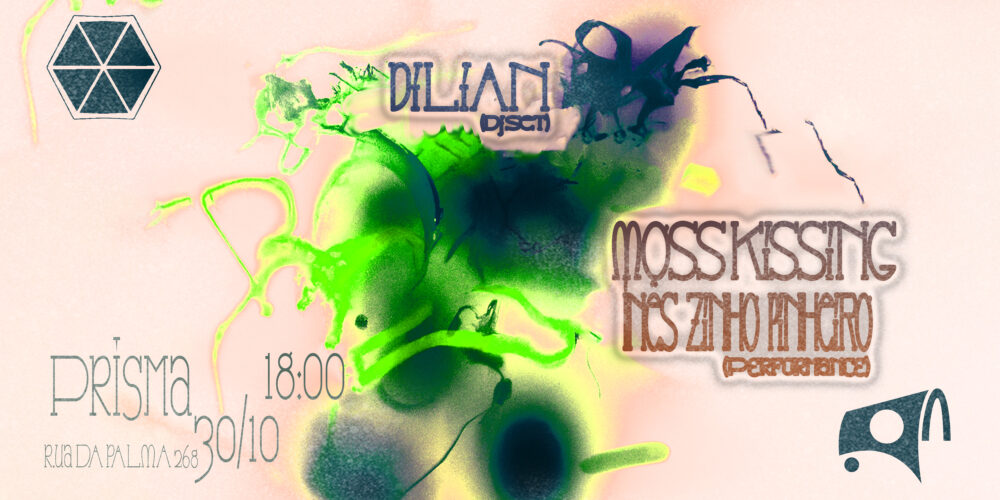 Together, their work explores the intersection between movement, sound, and shared experience, which lead them to create Sonic Voyaging, a research collective, which aims to find connections and create dialogues between dancers and musicians.
For this performance, the artists will be blurring the lines between their practices using guitar, synthesizers and Ableton Live, while exploring sensitive ways of dancing to ambient music, keeping in mind the concept of collective loneliness within shared spaces and experiences.
---
ARTISTS
---
Inês Zinho Pinheiro
Is a contemporary dancer, researcher, and dance facilitator.
Her practice revolves around the transformations that happen interiorly through movement.
Moss Kissing
Is an electronic musician/performer, visual artist and audiographic researcher.
His work synthesizes the sonic landscape of his life, twisting the audio into a tapestry of performance and sound.
Both artists live and work in Lisboa.
Dilian
Is the project of a Bulgarian born in Mexico who lives in New York.
Combining strange sounds, noises, warped samples and synths, artifacts of sound design and club beats, Dilian creates jumpy high speed and chaotic tempo chopped motives that results in illogical, yet contained beat-full and beatless soundscapes.
Dilian co-operates with the International Winners (@internationalwinners) collective, curating releases and helping organize events throughout the NYC area and beyond.
Dilian