---
Thursday 27 October 7pm
---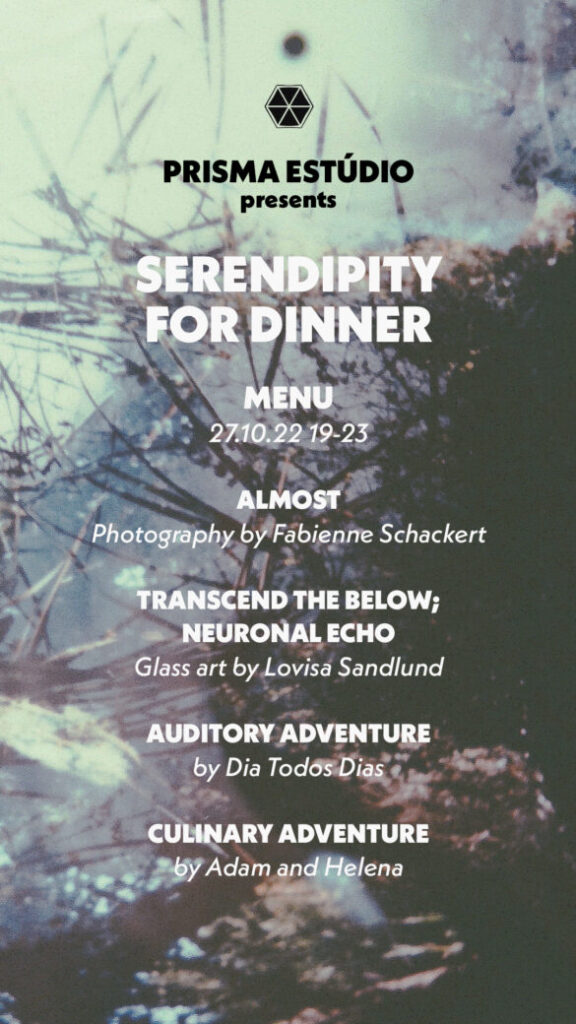 Be our guest, be our friend, be a stranger, be curious, because on 27.10.22 we are serving serendipity for dinner at Prisma.
On the menu is the vernissage of the second round of art residencies at Prisma from 7 to 11 pm.
Transcend the below, feel the neuronal echo through Glass Art by Lovisa Sandlund, or move on the edge of almost feeling and reaching something with photography by Fabienne Schackert.
The evening will be accompanied by live music and culinary delights.