14-19 July
The exhibition Below the surface presents the artworks of Maide Aktas, whose main theme is the portrait of the female body with a surrealist trait.
The contrasting colours of the painting take the memory to the moment that creates a shiver while providing a flowing space in a female body. In contrast to the painting, it is possible to visualise the solid shapes of a sculpture taking place flowing through the concept of a new perspective to create a new atmosphere with contrasting colours with organic forms.
The art pieces also question how identity is constituted and by whom?
From here arises the question of knowing what "counts" as an identity, furthermore as a subject.
"if 'gender' itself is a culturally generated gender category, it would be meaningless to determine gender identity as a cultural interpretation of gender"
, says Judith Butler, this phrase helps to give perspective to the interpretation and understanding of what is presented.
The artworks combine gender identity with organic feminine forms and are modified with fluid tones. The works use vivid chromatic contrasts and abstracted, figurative patterns to convey an unsettling emotional tenor.
Maide describes the art pieces as a moment of calm, tightness, which conveys a strong sense of confrontation and flow.
Vernissage 14 July 6 pm
---
---
Events of the week
---
The Artist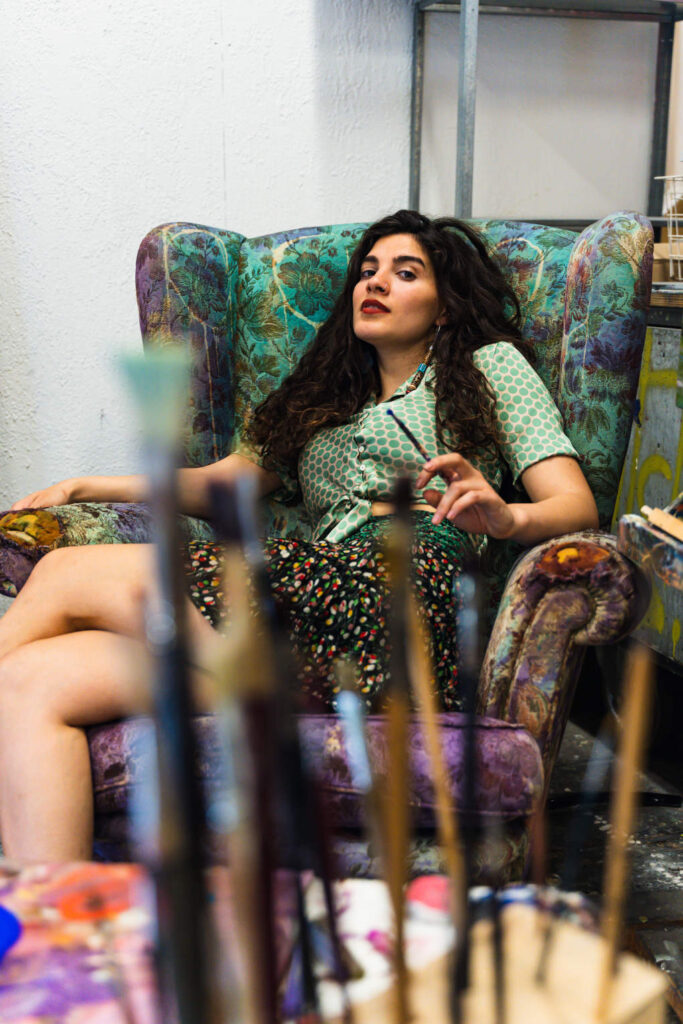 Maide Aktas currently lives and works in Vienna.
Currently attending the course "Extended Pictorial Space", at the Academy of Fine Arts in Vienna, conducted by Prof. Daniel Richter.
The artist has a very complete academic background, having participated in the Erasmus program in Portugal at the Faculty of Fine Arts of the University of Porto and studied scenography at the Faculty of Fine Arts Dokuz Eylül, in Izmir, Turkey.
The main artistic expression is painting, having also explored glass, ceramics and the performing arts.
So far had works exhibited in Austria, Turkey, Lisbon, Porto and London.