9 August 6pm
You don't need expensive equipment for printmaking. At the ALTERNATIVE PRINTMAKING workshop we will introduce you to the concept of printmaking techniques and show you its alternative possibilities. So you can take home works created by using monotype and alternative drypoint technique. Come and let your creative juices flow!
---
Doors open 6 pm – Entrance 5€
---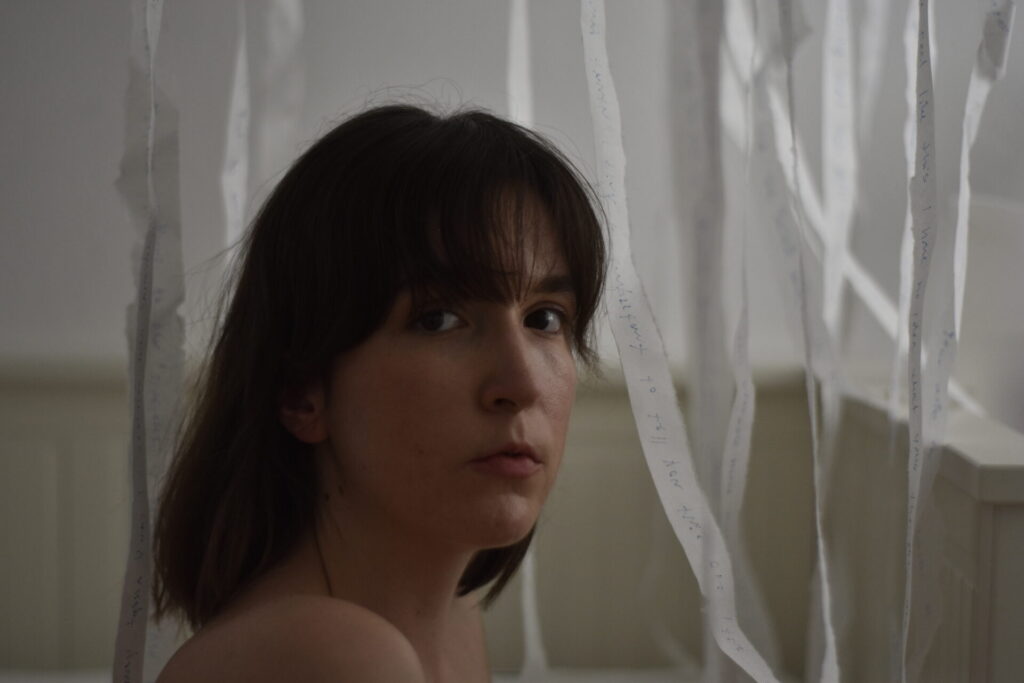 Barbara Gocníková is a visual artist from the Slovak-Hungarian border.
Her artistic research focuses on the communication between the subject and the surrounding, the subject's role/position in relation to an environment. The aim of her research is to find an intersubjectivity of perception of the environment in which we find ourselves. In her artistic practice, she is experimenting with print terminology. Barbara Gocníková holds a master's degree from the Academy of Fine Arts and Design in Bratislava – Print and Other Media. Her academic career also passed through Poland and Japan. She is the author and project manager of the collective exhibition-SPLEEN. She collaborated with the Kalab centre in Bratislava as part of a collective art project-Please wait meeting host will let you in soon (2021). She is currently working as an artistic assistant in Lisbon.