---
15 – 18 October
Vernissage 15 October 5pm
---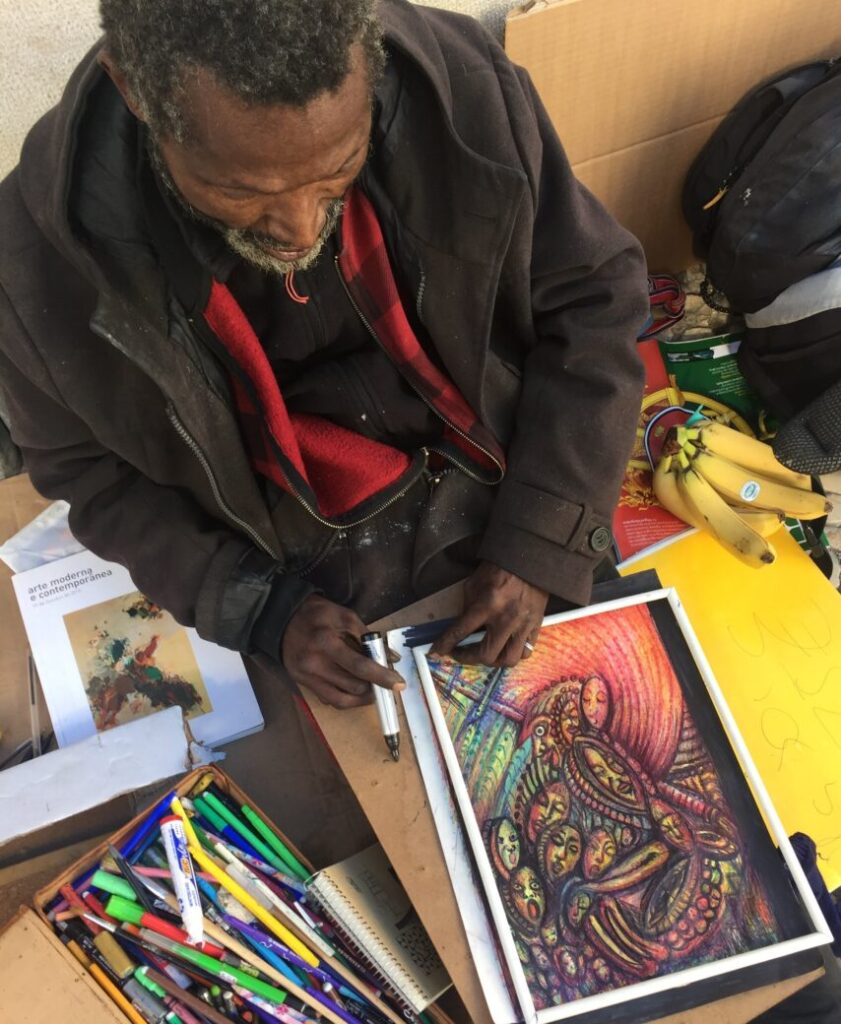 After a week of experimentation, Toni Sousa presents his artworks in the exhibition Universo.
Toni Sousa is a Guinea born painter working from Portugal.
Forgoing formal art training Toni's Outsider Art stems from an innate, lifelong passion to painting which bursts through with his expressive, Fauvistic style.
Deploying an array of classic mediums such as graphite, pastels, aquarelles and oils, Toni refers to Found Objects in his choice of surfaces, typically recovering articles from the streets and reacting to them in a natural, spontaneous and limpid language that portrays a delicately personal and intimate understanding.
Toni's themes span the breadth of his voyages, portraying the spirit of his roots, and deliberating insights collected throughout Europe for more than a decade, whichever subject Toni tackles in his work it is always through the persistent vision of a true dreamer.
Catalogue from Toni Sousa Universo
---
Events of the week
---
15.OCT (SAT) / 17h00 – 23h00 / Vernissage UNIVERSO*
17.OCT (MON) / 17H00 – 19H00 / Exhibition
18.OCT (TUE) / 19h00 – 23h00 / Exhibition & Prisma Jam*
---
ARTISTS
---