4 – 9 August
cafuné – you is a multimedia art project with a focus on exploring the relationship with the space we inhabit and how the perception of space changes depending on the experiences we have had. The project reveals the intimate story of the artist's 6-month stay in Lisbon.
It reflects the perception and experience of feeling in love, the connection and subsequent separation, abandonment and how this relationship influences the perception of the space – of the room, the streets, the city.
This strong emotional experience of feeling of love and dependent on a person and their subsequent loss provides a pathway for self-reflection for the healing process, and with its process of understanding opens a shared sense of pain and compassion. In this emotional state the memories and images of the loved person fill every space of experience we dwell. It portrays a sentimental and pathetic image of the well-worn phrase of a person in love – "I see you everywhere".
The aim of the project is to reveal the thoughts, feelings and experiences of a relationship that has been in secret. The intimate and private become public.
---
Vernissage 04 aug. – 19h00
---
Events of the week
---
---
ARTIST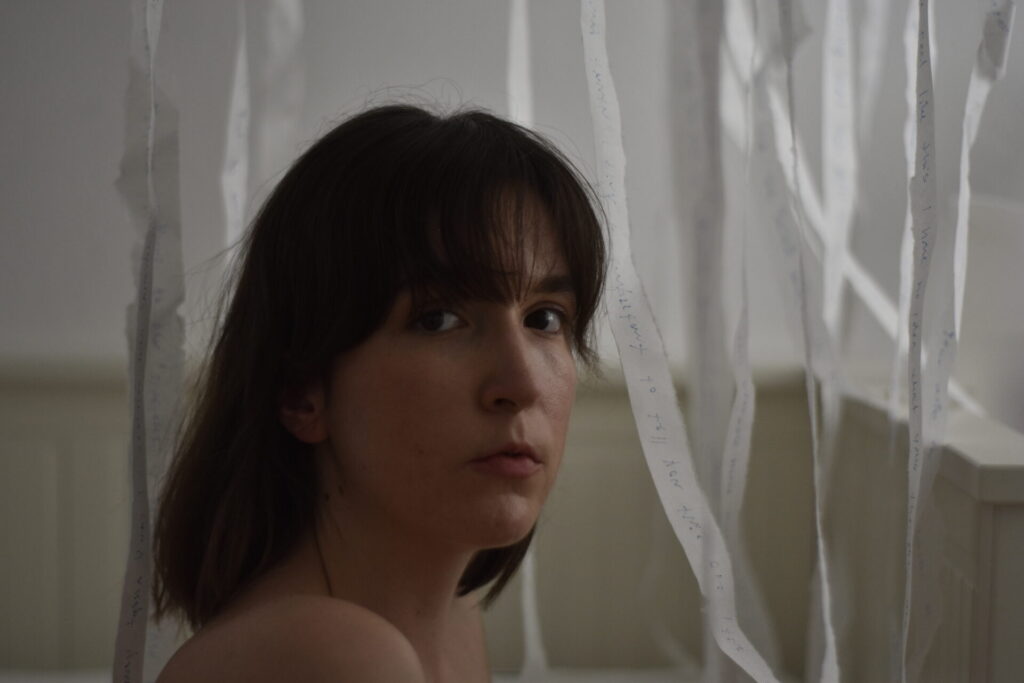 Barbara Gocníková is a visual artist from the Slovak-Hungarian border.
Her artistic research focuses on the communication between the subject and the surrounding, the subject's role/position in relation to an environment. The aim of her research is to find an intersubjectivity of perception of the environment in which we find ourselves. In her artistic practice, she is experimenting with print terminology.
Barbara Gocníková holds a master's degree from the Academy of Fine Arts and Design in Bratislava – Print and Other Media. Her academic career also passed through Poland and Japan. She is the author and project manager of the collective exhibition-SPLEEN. She collaborated with the Kalab centre in Bratislava as part of a collective art project-Please wait meeting host will let you in soon (2021). She is currently working as an artistic assistant in Lisbon.
---